---
Watching Realtime map in operation - Dale.Reid - 2014-05-20

I think I had a somewhat unique opportunity today to watch the Beta Realtime Map software in action, due to an isolated storm and a somewhat unique vantage point.

I travelled about 100 miles from my home to attend a meeting at the Mayo Clinic in Rochester, Minnesota. The lay of the land is somewhat unique, with relatively flat prairie in all directions, only smaller rolling hills. The city is not too big, and there are almost no tall buildings except for the Mayo Clinic. From that building it is only a mile or so to farmland all around, very 'un-metropolitan' and quite rural compared to most cities with a building this tall.

I was in a 19 story building, looking westerly, with a large span of windows in a meeting room. I had my laptop watching a relatively zoomed in view of the map, showing strikes in realtime.

As the storm moved in, and lightning from the cloud to ground was visible with relatively high ceilings to the cloud, and clear visibility to the ground strike points until the rain moved in behind the strikes, I had the opportunity to see several strikes which did not show on the map, which was expected and has been discussed by the developers.

More beautiful, however, was to see a nice cloud to ground strike just to the south of a road going to the west of the building. Within a fraction of a second a second strike occurred just to the north of the road. Within three seconds both these strikes were plotted on the map, and in locations that would correspond to the north of and south of locations in comparison to the road. The plotting occurred in the same sequence as the appearance of the strikes, but I don't know if the servers calculate in any order or just as they get enough data to verify a strike. The storm approached with more intercloud lightning, much of which showed up on the map, and a few more cloud to ground, all showing on the plot map, and as far as general location from what I observed to what the map showed, being in very good agreement with observed vs. plotted positions.

Beautiful job done, developers! I can only hope to be so lucky as to have a safe window on an approaching storm again, and the system up and running to plot them. Very exciting. I hope this wasn't too lengthy of a posting, but wanted to share this opportunity to do a visual verification of approximate strike position and very rapid plotting. Dale


---
Watching Realtime map in operation - Mozi - 2014-05-21

Thanks for sharing your story. How nice that you've been able to experience this.


---
RE: Watching Realtime map in operation - RichoAnd - 2014-05-21

Nice story -thanks

---
RE: Watching Realtime map in operation - malyan - 2020-01-10

Привет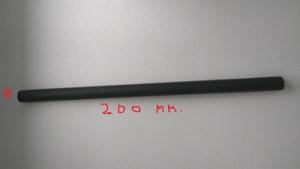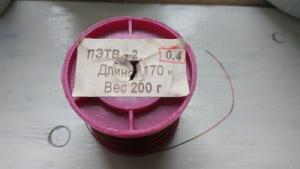 IMG_20200110_130955.jpg (Size: 58.89 KB / Downloads: 101)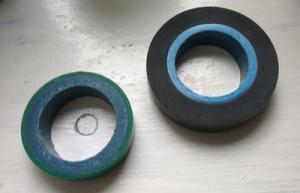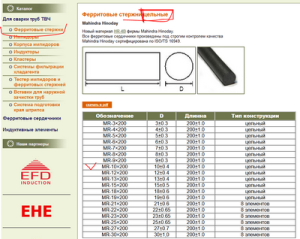 ---
RE: Watching Realtime map in operation - anawells - 2020-03-30


(2014-05-20, 02:21)

Dale.Reid Wrote: I think I had a somewhat unique opportunity today to watch the Beta Realtime Map software in action, due to an isolated storm and a somewhat unique vantage point.

I travelled about 100 miles from my home to attend a meeting at the Mayo Clinic in Rochester, Minnesota.  The lay of the land is somewhat unique, with relatively flat prairie in all directions, only smaller rolling hills.  The city is not too big, and there are almost no tall buildings except for the Mayo Clinic.  From that building it is only a mile or so to farmland all around, very 'un-metropolitan' and quite rural compared to most cities with a building this tall.

I was in a 19 story building, looking westerly, with a large span of windows in a meeting room.  I had my laptop watching a relatively zoomed in view of the map, showing strikes in realtime.

As the storm moved in, and lightning from the cloud to ground was visible with relatively high ceilings to the cloud, and clear visibility to the ground strike points until the rain moved in behind the strikes, I had the opportunity to see several strikes which did not show on the map, which was expected and has been discussed by the developers. 

8 ball pool



More beautiful, however, was to see a nice cloud to ground strike just to the south of a road going to the west of the building.  Within a fraction of a second a second strike occurred just to the north of the road.  Within three seconds both these strikes were plotted on the map, and in locations that would correspond to the north of and south of locations in comparison to the road.  The plotting occurred in the same sequence as the appearance of the strikes, but I don't know if the servers calculate in any order or just as they get enough data to verify a strike.  The storm approached with more intercloud lightning, much of which showed up on the map, and a few more cloud to ground, all showing on the plot map, and as far as general location from what I observed to what the map showed, being in very good agreement with observed vs. plotted positions.

Beautiful job done, developers!  I can only hope to be so lucky as to have a safe window on an approaching storm again, and the system up and running to plot them.  Very exciting.  I hope this wasn't too lengthy of a posting, but wanted to share this opportunity to do a visual verification of approximate strike position and very rapid plotting.  Dale

Thanks! Really nice story!


---
RE: Watching Realtime map in operation - vinesweather - 2020-03-30

Awesome experience! Cheers for sharing mate.


---