(2018-05-27, 21:32)

westernslade5 Wrote: i have been using the app on my Galaxy Note 8 and Note 3 for about 2 or 3 years, can someone tell me the significance of the numbers in the coloured square on the map.
Do you mean these colored squares in the Blitzortung Lightning Monitor Android app?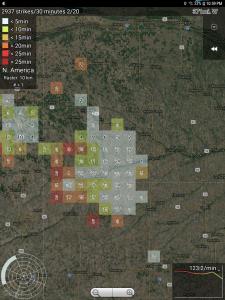 Put simply, the numbers are the number of strokes in that area in the time indicated by the color of each square.