Dear participants and all others who are interested in Blitzortung.org!
First of all, we want to thank you all for your support! Thanks to you, Blitzortung.org has grown to a great international community and it makes really a lot of fun!

2014 was by far the "best" year ever. Due to the interest in the new real-time maps, there was a big growth in popularity. Our main websites Blitzortung.org and LightningMaps.org together had 50 million page views. There were dozens of news articles online and in newspapers in several countries about the project. Some participants even had interviews with TV stations and there were also talks about the project on weather congresses.
Additionally we also had thousands of requests about the hardware, but unfortunately we could not satisfy all of them. This year we want to improve the hardware availability with a new generation of lightning detectors.
Announcement of System BLUE
Our forthcoming lightning detection hardware will be called System BLUE. We are working very intensive on the development of this system, but can still not say any fixed date when it will be available - hopefully in second quarter of 2015.
The System BLUE main board will be offered already assembled, gets some additional digital components, and some changes in the analog part. The main board is designed such that it fits into a housing which we also want to offer. In best case, you will get a completely assembled main device.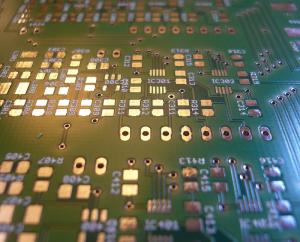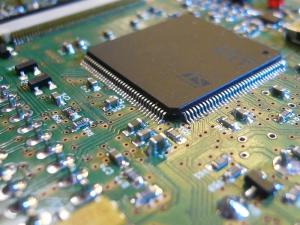 System RED
We do not offer controller or amplifier boards of System RED any more. We still have a few kits as reserve, but only for the case that some well-functioning stations fail or for strategically very important locations. Please do not request these kits but leave your e-mail address with your location on the "Cover your Area" page here.
All participants that currently are running a System RED do not need to update their system. Its signal quality and overall performance is similar or even equal as the upcoming BLUE system. By the way: If you have some unassembled hardware, RED PCBs or spare parts left, then you might want to offer them in our forum now. Other users might still need them.
System GREEN
Many users are still working with the good old GREEN stations. These stations are used to build up the TOA network. Big thanks to all you pioneers for your efforts.

Unfortunately, these GREEN detectors can not record all needed signal information. This is one of the main advantages of System RED and BLUE which becomes increasingly important for improving the location quality. That is, the significance of the GREEN stations is already decreasing and will decrease in future. However, we can continue for a longer time the assignment of the GREEN signals to the computed strikes, but also want to announce all honesty, that the GREEN stations will not further contribute to the computations sometime when we have enough RED and BLUE station. This might already happen this year.
We announce this information already now such that all GREEN users have enough time to think about a change. We also hope that you understand our decision that we will not create new accounts for system GREEN detectors. Our aim is to substitute these detectors and not to change the owners. All participants with a running GREEN station will treated preferentially and probably get some special advantages when they want to exchange their station into a BLUE one.

There will be another newsletter with more detailed information about the new hardware and other topics within the next months. Feel free to leave your thoughts and comments here. Please note, that we currently might not have enough time to answer all your questions here, but we will try our best to inform you about upcoming news as soon as possible.
Have fun, thank you and best regards
The Blitzortung.org crew