Hello,
here are some pictures of my first test setup with shielded ferrits.
The station was powered over ethernet (50m cable) with TP-Link device.
Required for E-Field sensor to work properly:
Earthing!!
Done with 1 meter rod in ground.


It made the difference, even with this setup 50m away from any other power line.
Setup: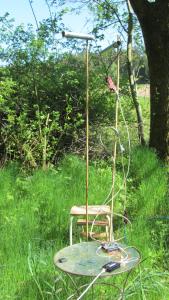 Controller: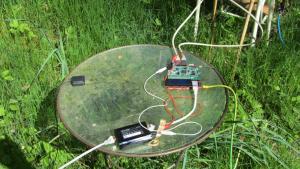 Shielded ferrits; the aluminium foil is isolated overlapping: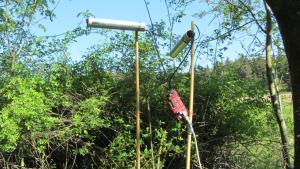 E-Field preamp with about 300mm wire: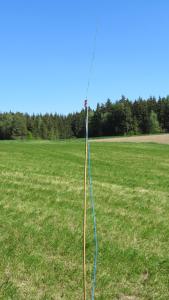 Earthing rod (not really visible):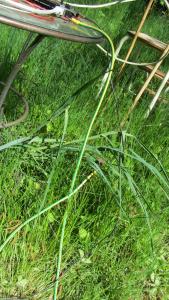 My new interesting loop antennas: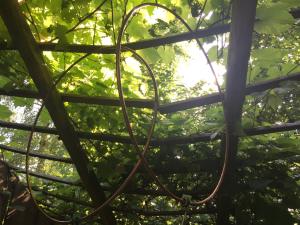 They are made from 12mm copper tubes 2.5m length as provided in hardware stores.
Bend to a loop of 0.8m diameter.
The loop is closed by soldering the ends into a small copper combiner for these tubes.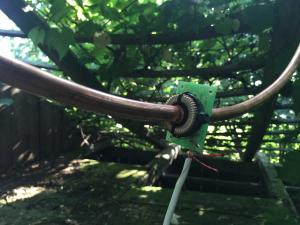 Transformer is a RKÜ Type 2 from Wolfgang Friese with 50 turns.
The antennas are providing very big signals so that a total gain of 320 is enough.
The antennas are not the best for detecting near lightning.
They provide sharp and precise signals (high bandwidth) and many spikes which will be detected by the firmware of my system RED and filtered out.
When lightning is within 200km the spike rate will rise up to 50% and more.
Best detection range and efficiency when lightning is >500km and <2500km away.
The overall performance seem to be good.
With Regards
Martin