(2017-09-15, 17:48)

Alanpenwith Wrote: Hi All
I have now finished building the kit and in the testing phase. Things seem to be working but I see no output from my site on the maps. Also I tried switching to manual mode for gain etc (set at 10,10 hp on & off) as suggested in the forum but the signal graph is then empty of a trace.
I am getting the odd flash on the signal led - more so when looking at the graph in automatic mode.
I am getting a good gps signal but on the main status screen it says GPS NO and further down it says authentication no - I have put in my login details but that stays the same.
Any help would be gratefully received.
Regards
Alan
Hi Alan, Welcome, Here is the latest Picture from the net.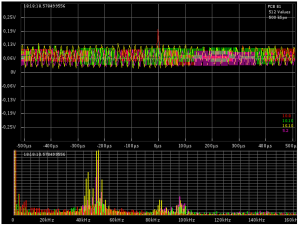 Yes 20 mm doesn't look right 20 cm perhaps?
In manual I started at about 8 and 5 for the gains and 125 mV for the trigger threshold it seemed to be a good place to start. 

Brian.
Stations: