In April the new board PCB 20.7. will be available. The production of the boards takes a little bit longer at the moment. The assembling process is currently somewhat restricted by the COVID-19 coronavirus.
This year too, the detectors will be almost exclusively sent to interested parties who are in areas not yet covered. Since this is not satisfactory for many interested parties in well-covered areas, I am releasing the layout files of the previous system Red for the own production of smaller series of boards. This is interesting espacially for people from Germany, as the necessary parts can sometimes not be easily obtained in other countries. Details of this project are discussed in another thread.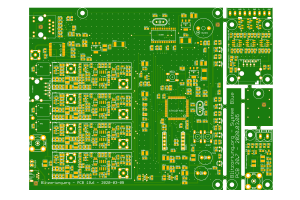 /Egon
2020-04-01: The delivery will be delayed.