2018-04-22, 21:15 (This post was last modified: 2018-04-22, 21:27 by mwaters. Edit Reason: Added "unassembled" )
Hi Brian,
I see that being in North America I'm not eligible, but a second station here would help cover
Tornado Alley,
a region to my west that starts at Texas and goes North through two states that have
no
detectors whatsoever.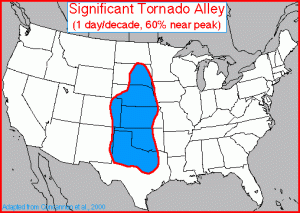 If anyone has a working or unassembled Blitzortung lightning detector (Green, Red or Blue) that they would be willing to part with, please PM or email me.